Q
Problem solve
Get help with specific problems with your technologies, process and projects.
How to resolve a CPI93B8 error message: LIC problem data has been logged for #MSTRTNS
Use WRKPRB command to determine meaning of CPI93B8 error message
I received a CPI93B8 error message in the QSYSOPR message queue: "LIC problem data has been logged for #MSTRTNS".
How do I identify what this means and how do I solve the problem?
The WRKPRB command may be used to access a log containing a list of these types of errors.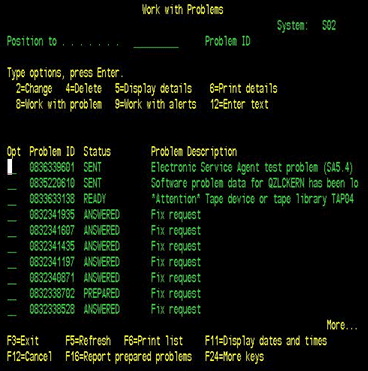 Option 8 (Work with problem) may be used to analyze and report an issue to IBM.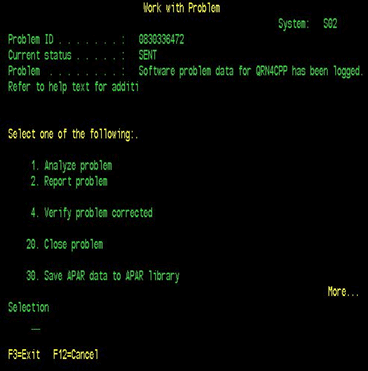 In the example shown above, this issue can be analyzed using Option 1 (Analyze problem):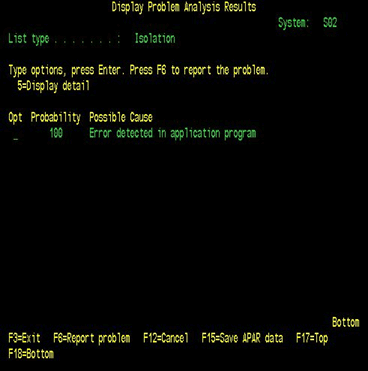 Option 5 (Display detail) shows you the details...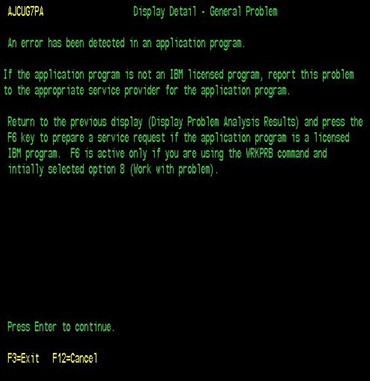 As noted above, by hitting the enter key and then F6, you will be walked through a series of screens that will help you report the problem to IBM.
The BRMS Network feature allows a BRMS system to connect to other BRMS systems via a network, and enables a user to consolidate media such as backup ... Continue Reading
The only option to correct damage preventing file journaling is to use the RCLSTG command. Continue Reading
IBM's iSeries Backup and Recovery manual answers many questions related to system backup and disaster recovery. Continue Reading
Have a question for an expert?
Please add a title for your question
Get answers from a TechTarget expert on whatever's puzzling you.