Meet the Editors
Search400.com has a team of dedicated editors who bring you the best iSeries 400 information from around the Web. Our staff searches the Web daily for the latest news and technology updates. We also keep in constant contact with users and top technical experts to bring you a constant stream of fresh, original content. Here's a look at who's behind the site: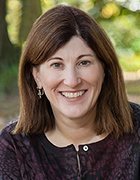 Margie Semilof Editorial Director msemilof@techtarget.com
As editorial director, Margie plans and oversees strategy and operations for TechTarget's Data Center and Virtualization Media Group. She works closely with the editorial team to keep the many sites focused on the information needs of IT professionals. She has spent many years as a reporter, editor and columnist at various technology media companies. She holds BS and MA degrees from Boston University.

Leah Rosin Site Editor lrosin@techtarget.com
In her role as Site Editor, Leah Rosin coordinates and plans the content for SearchITChannel.com, SearchSystemsChannel.com, and Search400.com. She attends industry events and write blogs and articles on topics relevant to each site. Leah came to TechTarget in April 2008 from the biopharmaceutical manufacturing industry where she worked as an editor for five years. She graduated from Oregon State University with a B.S. in Natural Resources Communications in 2003.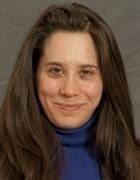 Lauren S. Horwitz, Executive Editor lhorwitz@techtarget.com
Lauren Horwitz is an executive editor in the Data Center and Virtualization group at TechTarget. Horwitz joined the Data Center group following a two-year tenure at CIO Decisions magazine, where she also served as the managing editor and a contributing writer. Previously, Horwitz served as a senior editor at Cutter Consortium, an IT research firm, and an editor at the American Prospect, a political journal. In 2009, she received a Silver award from American Society of Business Publication Editors (ASBPE) and a min Best of the Web award. In 2007, her work won awards from the ASPBE as well.