minicomputer
A minicomputer, a term no longer much used, is a computer of a size intermediate between a microcomputer and a mainframe. (Continued...)
Looking for something else?
TECHNOLOGIES
A minicomputer, a term no longer much used, is a computer of a size intermediate between a microcomputer and a mainframe. Typically, minicomputers have been stand-alone computers (computer systems with attached terminals and other devices) sold to small and mid-size businesses for general business applications and to large enterprises for department-level operations. In recent years, the minicomputer has evolved into the "mid-range server" and is part of a network. IBM's AS/400e is a good example.
Download: IT Acronyms - A Quick Reference Guide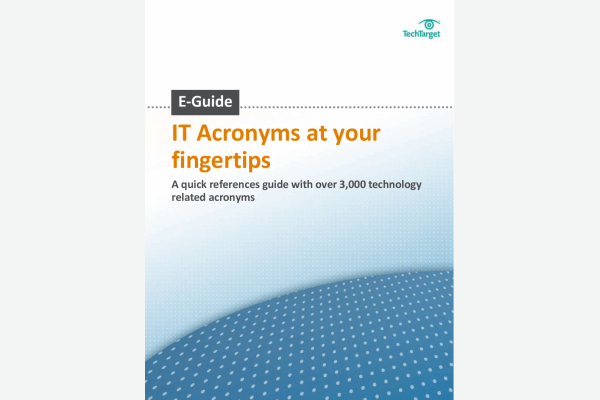 Download this free quick reference guide with over 3,000 IT acronyms; including a special section of the top 15 acronyms you need to know today.
By submitting your personal information, you agree to receive emails regarding relevant products and special offers from TechTarget and its partners. You also agree that your personal information may be transferred and processed in the United States, and that you have read and agree to the Terms of Use and the Privacy Policy.

In an ascending hierarchy of general computer sizes, we find:
The embedded systems programming computer, which is embedded in something and doesn't support direct human interaction but nevertheless meets all the other criteria of a microcomputer
The microcomputer
The workstation, as used to mean a more powerful personal computer for special applications
The minicomputer
The cluster, which is often several microcomputers or larger computers that share a workload and back each other up
The mainframe or mainframe computer, which is now usually referred to by its manufacturers as a "large server"
The supercomputer, formerly almost a synonym for "Cray supercomputer" but now meaning a very large server and sometimes including a system of computers using parallel processing
The parallel processing system, which is a system of interconnected computers that work on the same application together, sharing tasks that can be performed concurrently