Report Program Generator (RPG)
RPG (Report Program Generator) is a programming language that originated as a report-building program used in DEC and IBM minicomputer operating systems and evolved into a fully procedural programming language. (Continued...)
Looking for something else?
RPG also stands for role-playing game.
Download: IT Acronyms - A Quick Reference Guide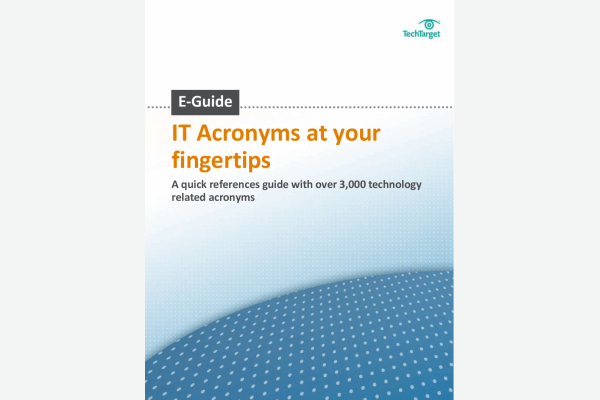 Download this free quick reference guide with over 3,000 IT acronyms; including a special section of the top 15 acronyms you need to know today.
By submitting your personal information, you agree to receive emails regarding relevant products and special offers from TechTarget and its partners. You also agree that your personal information may be transferred and processed in the United States, and that you have read and agree to the Terms of Use and the Privacy Policy.

RPG (Report Program Generator) is a programming language that originated as a report-building program used in DEC and IBM minicomputer operating systems and evolved into a fully procedural programming language. Its latest version, VisualAge RPG, is supported by IBM's leading minicomputer system, the AS/400. Historically, RPG has probably been the second most used programming language, after COBOL, for commercial applications on mid-range computers.

Ask your questions about RPG at ITKnowledgeExchange.com
Continue Reading About Report Program Generator (RPG)