OS/400
OS/400 is IBM's operating system for its AS/400 and AS/400e line of business computers. (Continued...)
Looking for something else?
TECHNOLOGIES

PRODUCTS
OS/400 is IBM's operating system for its AS/400 and AS/400e line of business computers. Because OS/400 is closely attuned to the AS/400 hardware design and generally comes as part of the basic package, there is no alternative operating system to compete with it. OS/400 is built to operate with the AS/400 logical partition (LPAR) architecture, in which multiple instances of the operating system can run concurrently in different partitions. Among other uses, LPAR is useful when migrating to a new release. The old production system can keep operating in one partition while a new system is being tested.
Download: IT Acronyms - A Quick Reference Guide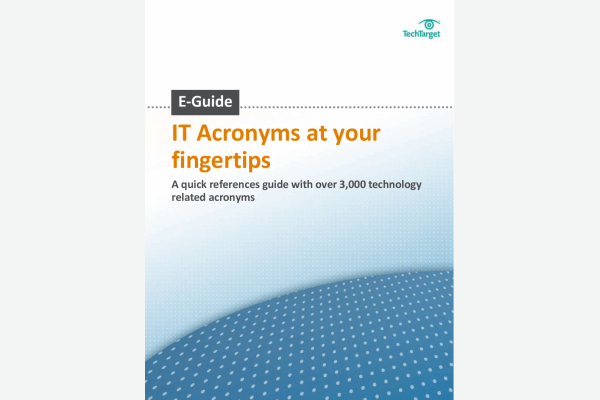 Download this free quick reference guide with over 3,000 IT acronyms; including a special section of the top 15 acronyms you need to know today.
By submitting your personal information, you agree to receive emails regarding relevant products and special offers from TechTarget and its partners. You also agree that your personal information may be transferred and processed in the United States, and that you have read and agree to the Terms of Use and the Privacy Policy.

As the AS/400 has evolved to meet the latest trends in business and information technology, OS/400 and its related software has added support for:
Applications written in the Java programming language
The ability to run Windows 2000/NT applications (when certain other products are installed)
The Portable Application Solutions Environment (PASE), which supports a subset of the AIX environment so that UNIX applications can be ported and run on the AS/400
Lotus Domino, which provides groupware and e-mail from Lotus Notes applications or a standard Web browser
Continue Reading About OS/400